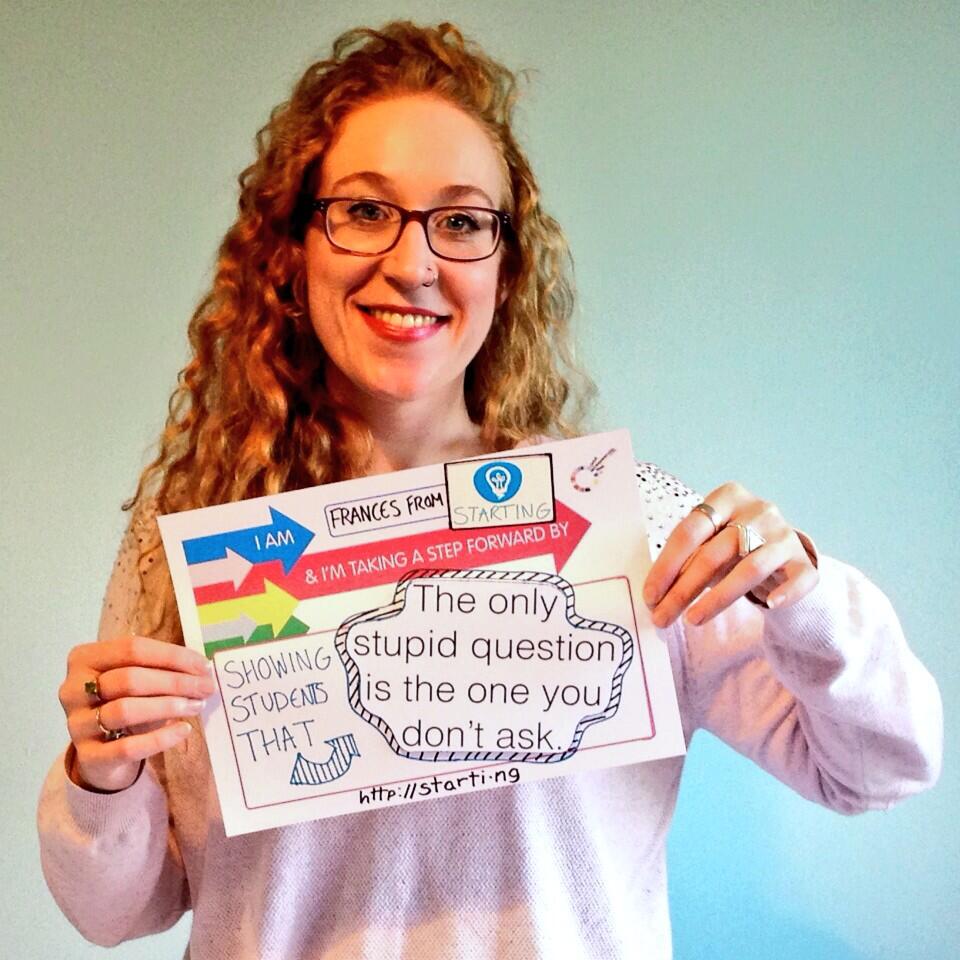 Global Entrepreneurship Week is here and we can't wait to get out there to meet you students, graduates and enterprising folk! We (Alex + Frances) are attending lots of events, giving talks and get you asking lots of questions because as we know...


The only stupid question is the one you don't ask!
GEW DIARY 18th - 22nd November
Monday 18th
CFE 16:00 – 19:00 - The Centre for Entrepreneurs, in collaboration with UnLtd, is hosting a discussion in Global Entrepreneurship Week on the social value of entrepreneurs.
Tuesday 19th
City University 18:00 – 19:00 - City Founders Seminar
Wednesday 20th
Newham College 11:00 – 12:00 - Speed Networking with the Experts
KPMG 16:30 – 17:30 - Start-Ups, Big Business Competition or the next Competitive Advantage
Thursday 21th
Altitude 360 at Millbank Tower - from 12.30 Shell Livewire. LIVE! Annual Conference and Networking
City University 18:00 – 19:00 - Founders Thursday informal talks about personal experiences of becoming an entrepreneur.
Altitude 360 at Millbank Tower 18:00 - 21:00 - LiveWIRE Young Entrepreneur of the Year Award 2013 award ceremony
Friday 22nd
KCL Innovation Centre 10:00 – 12:00 - Opening of careers library and experts/alumni talks and networking.
London Met University - 12:00 - 14:00 Start-up seminar

Accelerator London 14:00 -16:00 - London Met Entrepreneurs Event 'Being an entrepreneur: The Journey'.
Accelerator London 16:00 – 17:00 London Met Hatchery Launch
The British Library from 5:45pm NACUE's Varsity Pitch Grand Final
We hope to see you during the week and will add new events as we plan them in...
DON'T FORGET our GEW COMPETITION!